For those keen on adventure and excited to start taking steps to reading independently these early readers are perfect. The Long Way Home, written by Corrinne Averiss and illustrated by Kristyna Litten is published by Little Tiger Press this month.
Renowned for her brilliant animal characterisations Kristyna is in her element with this exotic foray. This bouncy fun tale features lots of familiar animal friends from elephants and zebras to less familiar Sparrow-Weavers.
Elephants Nanu and Otto are off on a climbing adventure – to the top of Lion Mountain! Otto is a born explorer, just like his grandma, who is brave and bold and can't resist the urge for adventure.
However Nanu is having a forgetting day. She forgets her backpack and the name of the mountain … and then she forgets the way home and leads them deep into the forest. Can Otto remember all the things Nanu taught him about being a great elephant explorer and guide the expedition home?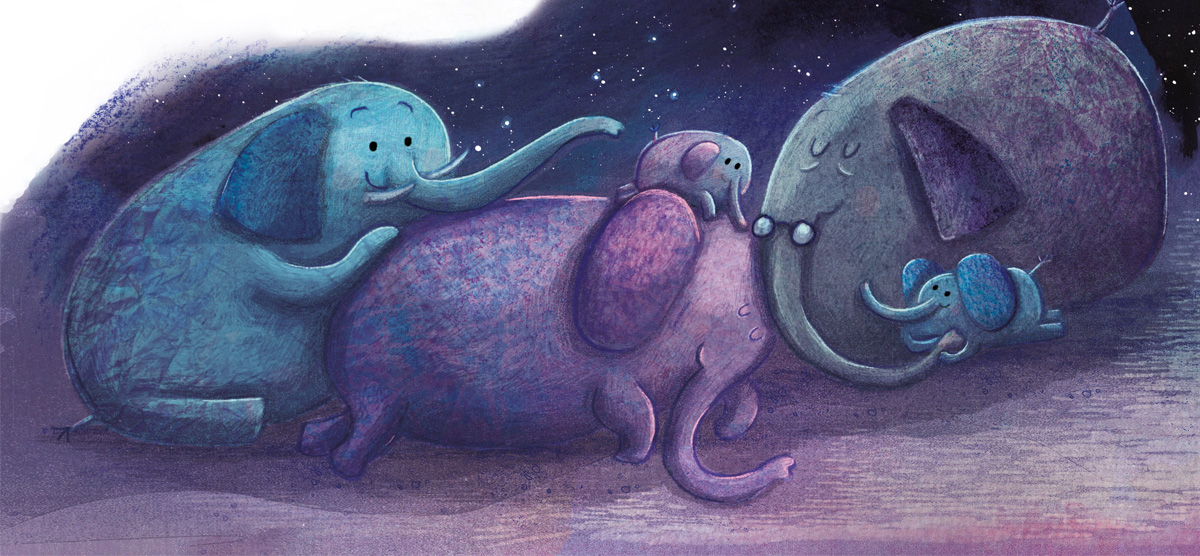 Kristyna's beautiful full colour illustrations adorn the pages throughout this fiction title and bring a charming accessibility to Corrinne's text.
Kristyna loved illustrating the bond between Otto and his grandma in this tender story celebrating the importance of keeping memories alive. Readers will be left with a sense of satisfaction at reading this joyful celebration of family, confidence, friendship and exploration. The Long Way Home is available online and in all good book shops.
You can follow Kristyna on Instagram and Twitter or view her online portfolio HERE