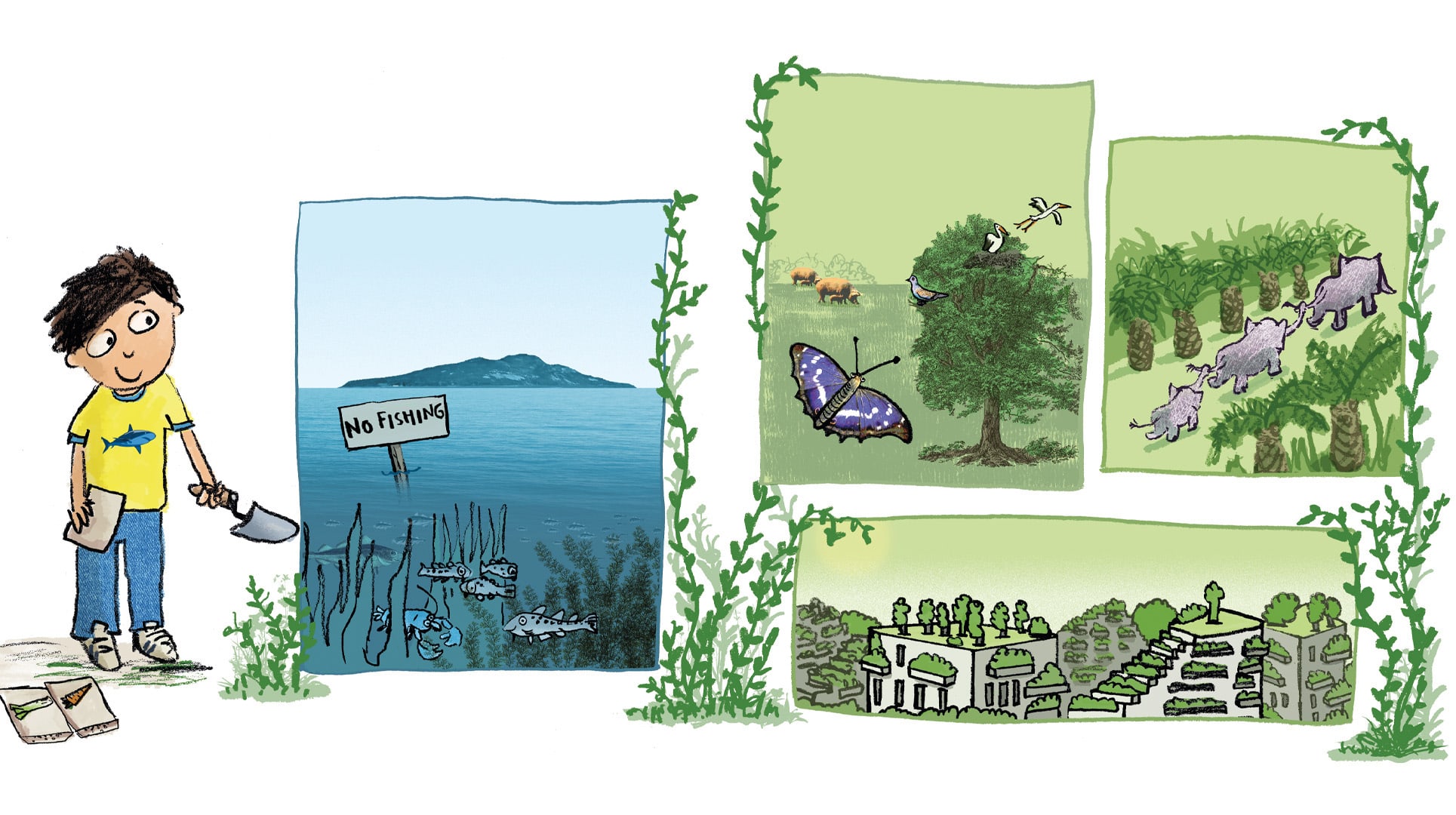 There is simply no better way to welcome children into a world of reading than with poetry. Welcome to A Ticket to Kalamazoo! ...
Neal Layton
Born in Chichester and now based on the south coast with his family, multi award-winning author and Illustrator Neal Layton works on a plethora of publications for children from his treasure filled seaside studio in Portsmouth. A former student at Newcastle and Central St Martins, Neal has become an avid collector and compulsive scribbler, deftly combining a multitude of styles and techniques in colour and black and white, from pen and ink to collage and digital methods creating fresh and spontaneous illustrations for both fiction, non-fiction and novelty books.
With a clutch of awards under his belt including the prestigious Sheffield Children's Book Prize Neal has been lucky enough to collaborate with some of the country's best loved authors including Cressida Cowell, Andy Stanton and Michael Rosen. Neal is extremely passionate about conservation and inclusivity and this shines through in many of his recent author illustrated publications.
Well versed in discussing and demonstrating his work Neal is available for a variety of events from schools and bookshops to large scale festivals and conferences.
You can find Neal on Instagram and Twitter for insightful sneak peeks, reviews and regular updates on new projects.
Amazing Fact – Neal Layton is also an extreme skateboarder