Introducing you to the stunning work of our new illustrator - Gaia Alessi ...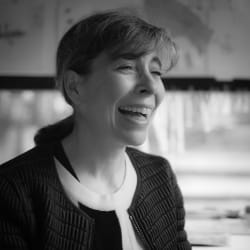 Gaia Alessi
From an early age Gaia disappeared into her imagination to build worlds and make new friends.
After initially studying Architecture in Rome, she moved to London to become a visual artist, studying Fine Art at Chelsea College of Art. She worked as an artist for over a decade, producing installations, environments, soundscapes and video art for galleries, public spaces and television. Her work has been shown in venues across the UK and abroad including Modern Art Oxford, the Royal Festival Hall and Trafalgar Square.
In 2016 she struck out on a new path as an illustrator, having reached the unquestionable conclusion that picture-books are the most user-friendly and shareable form of worldbuilding. Now Gaia has finally found a place to settle in and call home.
Drawing inspiration from films, folklore, pop culture, French Impressionism and videogames as well as her lively immediate neighbourhood and colourful extended family, she always works with story in mind, varying the amount of stylisation she uses to suit a project or age range. She strives for her drawings to offer people an unexpected outlook on the world.
Her illustrations are characterised by robust abstract compositions, organic graphical shapes and rhythmic linework. She loves experimenting with digital and traditional media, including gouache, coloured pencils, ink and cut paper.
Gaia loves ghosts, yokai, kaiju, elementals, exoworlds, any creature whose name ends in '-aur', each-and-every-animal, any natural environment from this planet (especially mountains and forests!) and anything cute and kawaii from any planet at all.