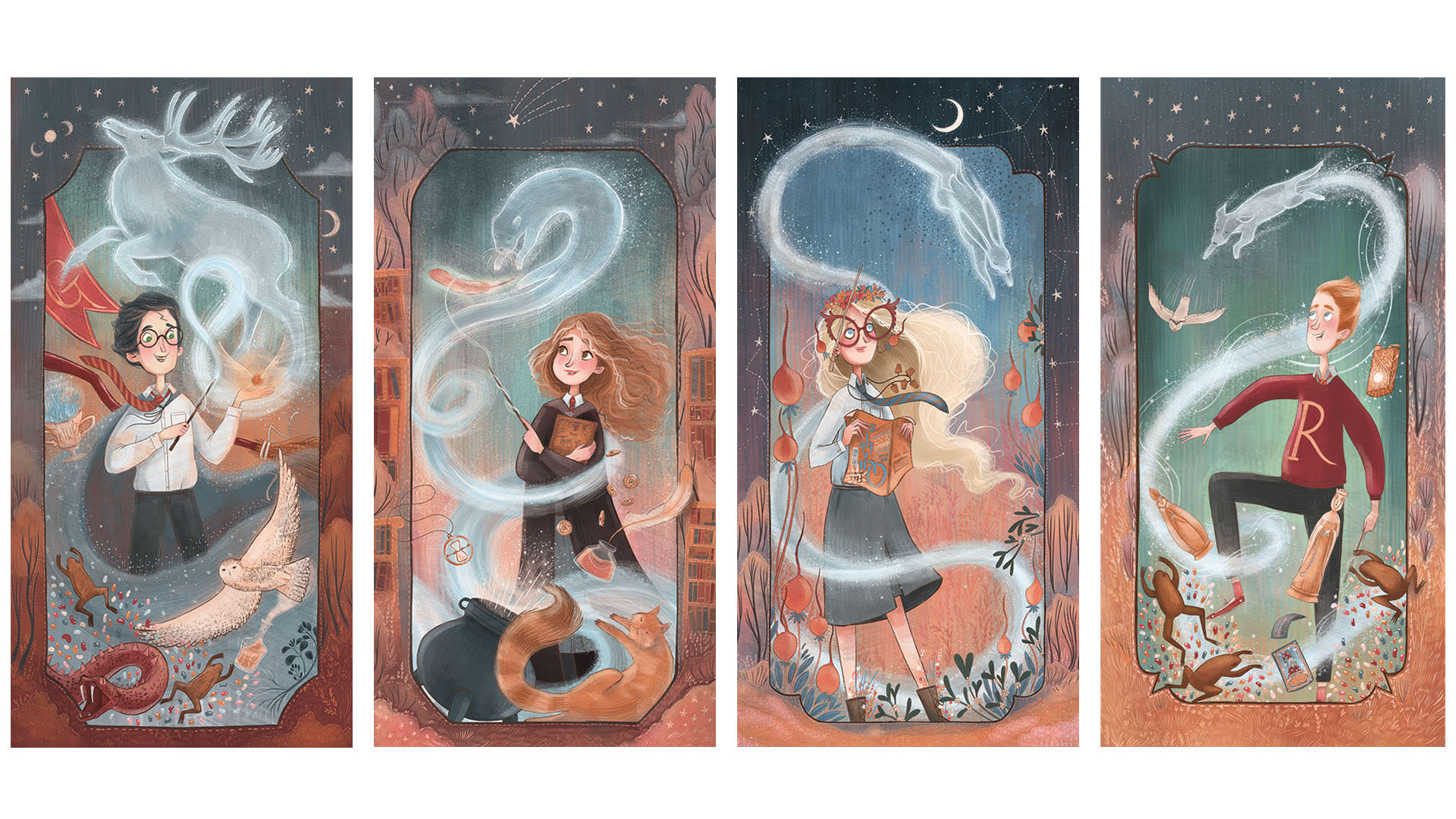 We shine a light on our illustrator in Devon, drum roll please......
Natalie Smillie
Natalie attended Plymouth College of Art and Design, pursued a career in the Royal Air Force, then returned to Visual Communication as a mature student in Aberdeen. She now lives in Devon with her family. While at college she turned every brief, even the graphic design ones into illustration.
Natalie has been drawing and making things ever since she can remember, coming from a creative family. She sketches onto her iPad rather than on paper - she keeps layers of notes, scribbles and word maps. Creating full colour illustrations by painting using Photoshop and Wacom Cintiq.
Natalie loves looking to the past for inspiration. For example, the art of Eyvind Earle and Mary Blair, for the shapes and the forms they use which don't seem to date. She also adores Monet's use of light for magical and ethereal qualities.
Natalie's dream job is to illustrate stories full of magic, humour and mythology, or anything a bit scary.