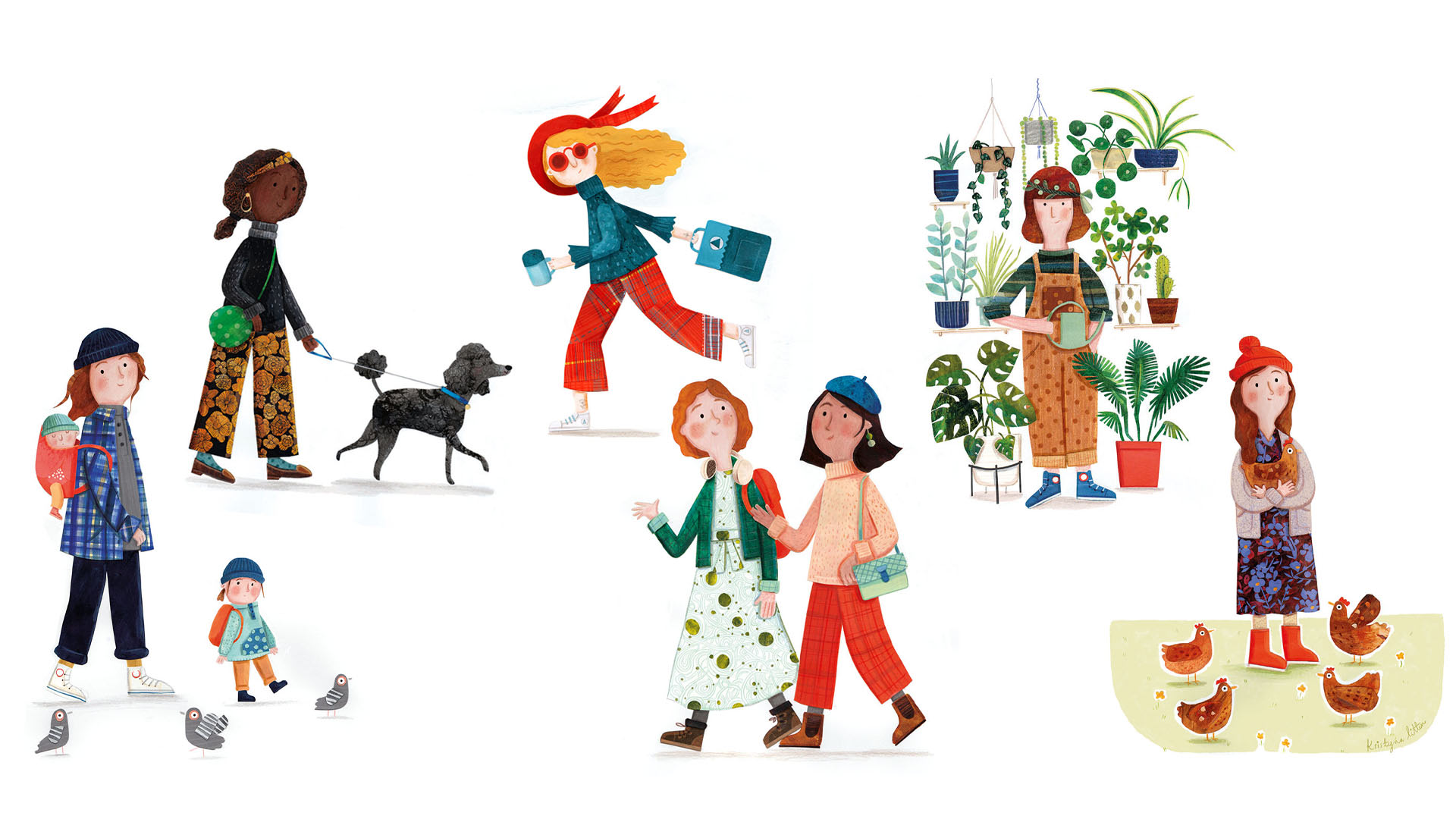 This week we are celebrating the work of Kristyna Litten who gives us a fascinating insight into her working process...
Kristyna Litten
Kristyna graduated from Edinburgh College of Art and now lives in a beautiful village in Yorkshire. She draws quickly to give an energetic line quality to her illustrations, sometimes adding colour and textures digitally. She is constantly experimenting with new ways of mark making and enjoys working with a huge range of material, including textiles and ceramics.
Kristyna's sophisticated colour palette, interest in fashion and hand drawn typography gives her work a unique personality and her imagery can be applied to all manner of creative solutions. From creating illustrations for Gucci's children's fashion catalogue to her quirky character designs made from upholstery material, buttons and wool for DFS's TV commercials, Kristyna brings enthusiasm and originality to every project.
Brought up surrounded by books from Eastern Europe, she often refers back to these influences and illustrators such as Josef Sasek and Marc Boutavant. Her dream to illustrate and write her own children's books was realised shortly after graduating with her first book Chickens Can't See In The Dark and has led to Kristyna work on many children's book projects for UK and US publishers and she now has an impressive collection of her own author illustrated titles, the latest Ori's Stars is a story of friendship to shine through the darkest nights.